← View all work
Oranga Tamariki
Empowering frontline social workers with easy access to practice guidance.
User research
UX/UI design
web development
user testing
ongoing support
---
Silverstripe Common Web Platform (2.0) knowledge base design and development.
We worked with Ackama, Siso solutions and SixtyProof to undertake a user research and codesign phase, design and develop a new knowledge base for Oranga Tamariki staff and social workers. This was an exciting opportunity to positively impact the organisation and build a lasting and trusted resource. This was one of the first sites built on recipe 2.0 of CWP - the Common Web Platform.
---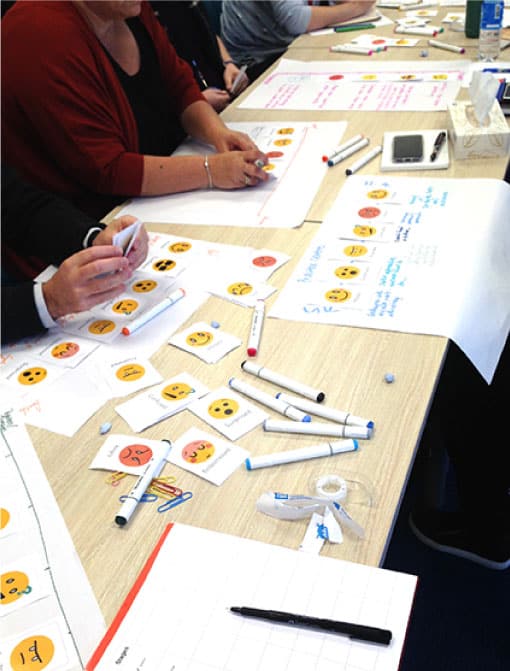 Understanding, checking and rechecking the needs of real people.
Before putting pen to paper, or pixel to screen, it was important to understand how Oranga Tamariki staff were using the Practice Centre and other tools in order to go about their daily tasks.
Led by Ackama and Siso, we undertook a human-centred research project to scope the usability requirements and codesign a solution that would would work for the primary knowledge base audience.
Following the research phase, we created series of wireframes that attempted to reflect the research findings and user needs in a new user journey. We took these back to the users to test and see whether we had correctly solved the information architecture and the organisation of information on the page. This iterative testing allowed us to sanity check and iron out any kinks before beginning visual design and coding.
Later in the project, as the website was built, we used Hotjar for remote testing to further test and validate the design and content decisions.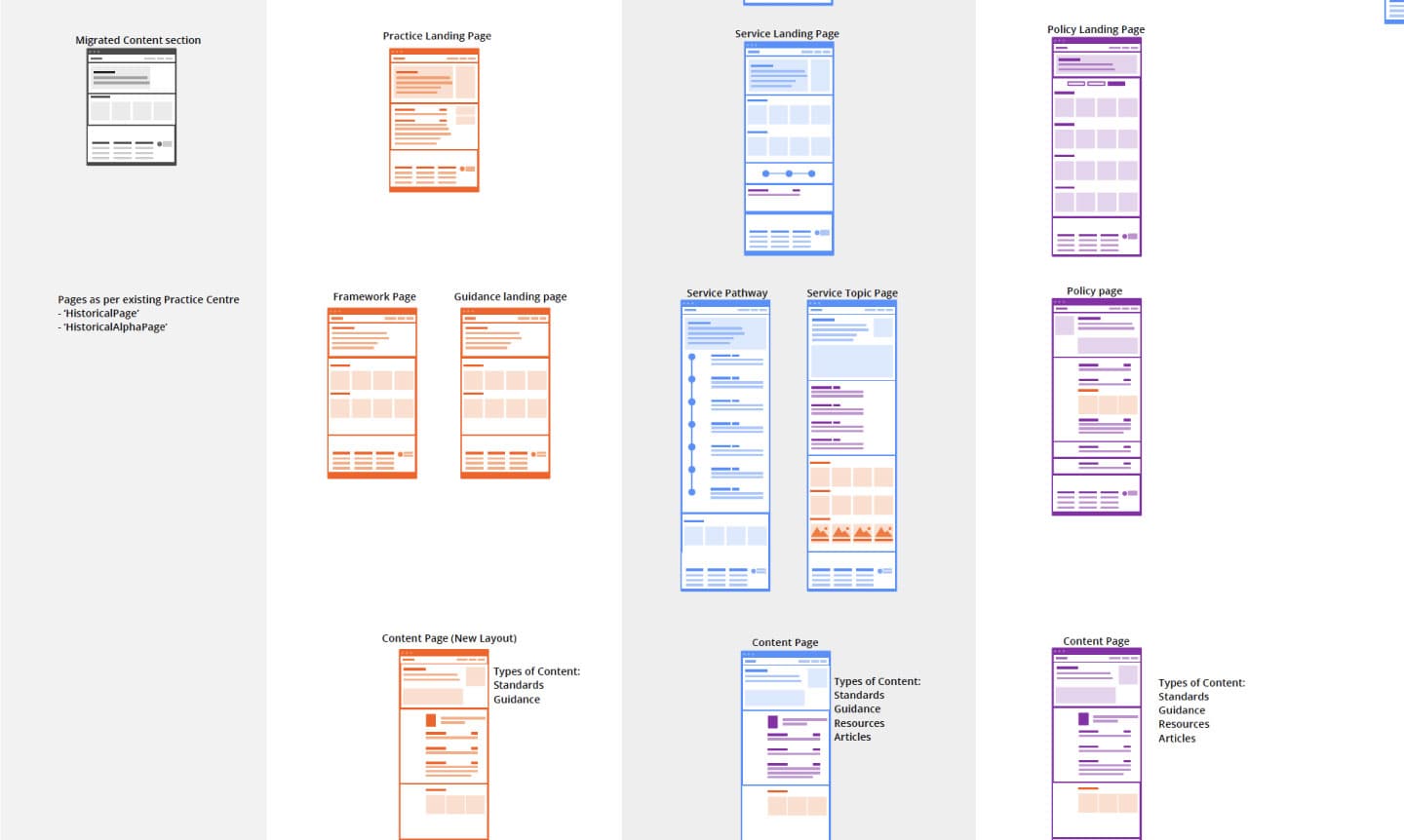 Wireframes let us consider and test the structure without getting distracted by the frills.
We use basic, high level structures to map out the overall architecture and organisation, and higher fidelity wireframes to further develop the ideas and test.
Trust and reliability.
The Practice Centre is a publicly accessible website however it's primary audience is Oranga Tamariki frontline social workers who are working with New Zealand tamariki every day - often in high intensity situations.
Given the high stakes of this mahi they need to be able to trust that the information they are given is accurate and up to date.
Features that we put in place to build this reliability and trust include:
Last updated dates on content pages for users to review how recently the pages are maintained
Quick feedback functionality that lets users easily provide feedback on page content
Repeated patterns, labels and headings allow users to build familiarity and therefore confidence with using the site


Collecting feedback — the quicker the better.
A risk of any website is that if users don't find what they are looking for or don't find the information useful they will stop returning to the site. For Oranga Tamariki this could mean knowledge and process will be sourced from other, possibly less reliable, sources. It is therefore extremely important for the organisation to be able to monitor and gather feedback.
We implemented a quick feedback feature that appears on every page and allows readers to quickly respond whether the page was useful or not with a single click, and add additional feedback via a comment field.
This is non-intrusive, optional and anonymous, providing a low-friction way for users to provide feedback.

For content editors, it allows them to see on every page how helpful it is deemed by their audience, and to run reports on whether the feedback has changed based on recent content changes or over a certain period of time - enabling informed, evidence based changes to be made.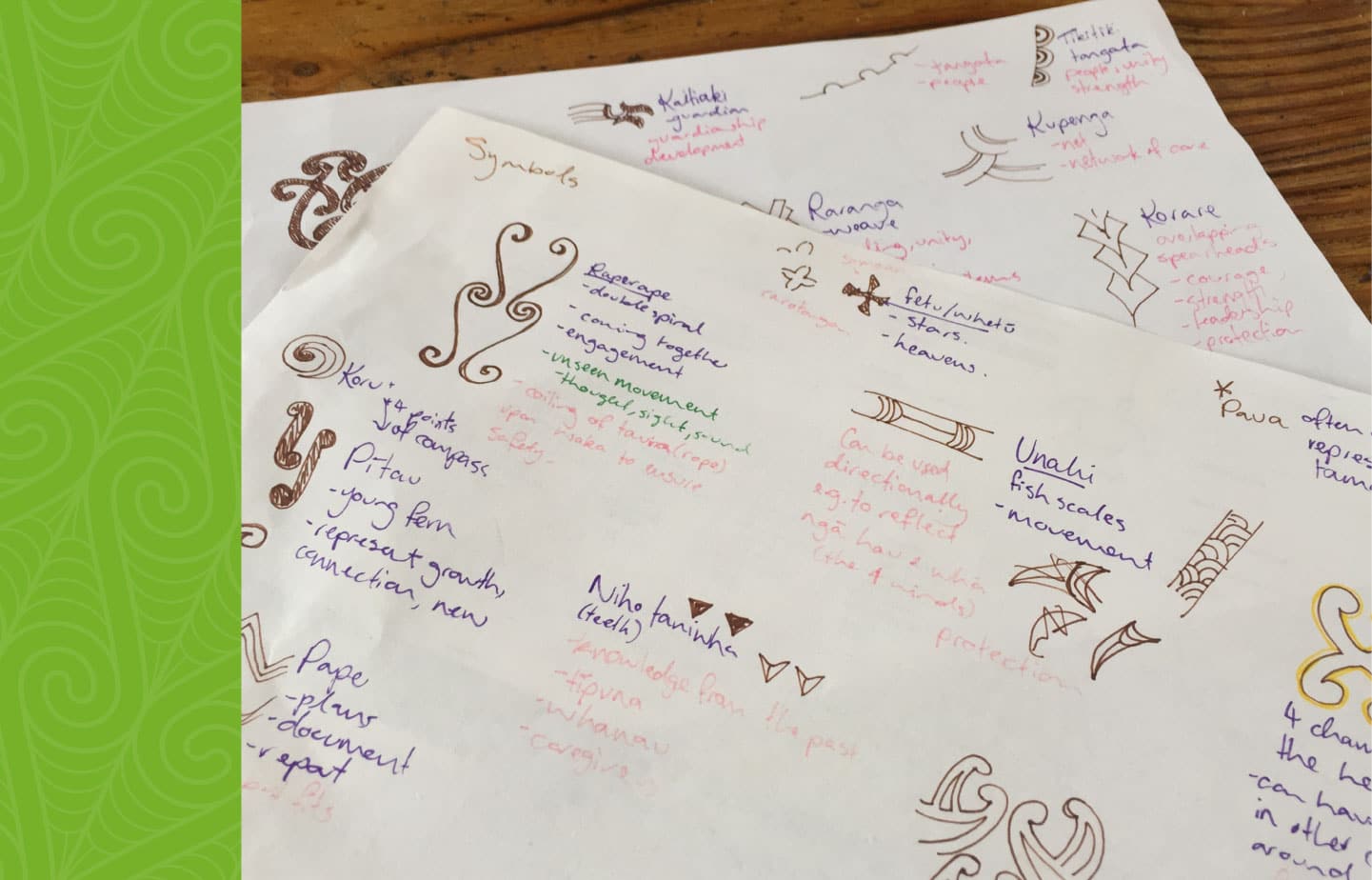 Wayfinding with tohu Māori.
A key priority in designing and building the Practice Centre was to ensure that it was highly accessible and met WCAG 2.0 requirements. Only once these needs were attended to did we begin to introduce supplementary wayfinding and interactions that bring further interest and familiarity to the website. This was largely based on colour and Māori tohu (symbols) that are used repeatedly to signify sections of the website. We were lucky to work with a Cultural Advisor to use existing tohu and develop our own.
Roadmap for change.
We believe in continuous improvement and discovery, and as such recognised that the "go live" date for the Practice Centre was not the end of making this a valued resource for Oranga Tamariki. We developed a roadmap that captures the ongoing recommendations and enhancements to the knowledge base.
This allows Oranga Tamariki to prioritise and focus on meaningful features and improvements.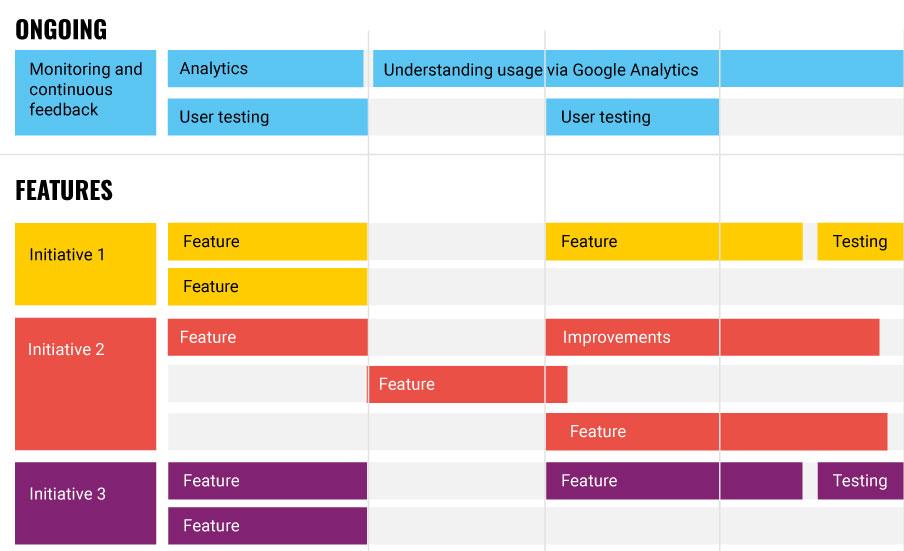 Other highlights
---
Finding the answers quickly
A large number of Oranga Tamariki kaimahi would only use the Practice Centre for "fact finding". We focussed on creating logical groupings of information and scannable pages - allowing users to locate and jump quickly to the answer they're looking for.
Anchor links to jump to content; Collapsed blocks that show the content over before expanding; Links that provide context to their destination so that users know exactly what to expect before they click anywhere.
Easy maintenance
It's important that the site stays well maintained and we strove to make this as easy as possible for the content team. This included a content review module allowing for scheduled notifications to editors, snapshots that capture all changes and revisions, two way content links and safeguards that prevent dead links, and comprehensive reporting from within the CMS.
The Common Web Platform
The official web platform for New Zealand government agencies, which provides a robust and secure open source platform based on the Silverstripe CMS.
We used the latest "recipe" of CWP - CWP 2.0 which has been released this year. You can read our blog on working with the platform and their services.
Team effort
This was a truly collaborative effort and it was exciting to work in a high functioning team made up of several suppliers. Over the course of the project we enjoyed working with Ackama, Siso Solutions and SixtyProof.
Springtimesoft were amazing to work with. They really listened to what the website needed to do to meet the goals of its users and the needs of the content, and they were willing to adapt their processes and work in new ways to make that happen. They came up with smart solutions to every problem and were cheerful in the face of every obstacle – we're really proud of what we achieved together, and can't wait to work with them again.
---
Katie Johnston — Content designer and strategist — Sixtyproof